4 Ways to Make Your Trip to the DMV Less Excruciating
Saturday, November 14, 2020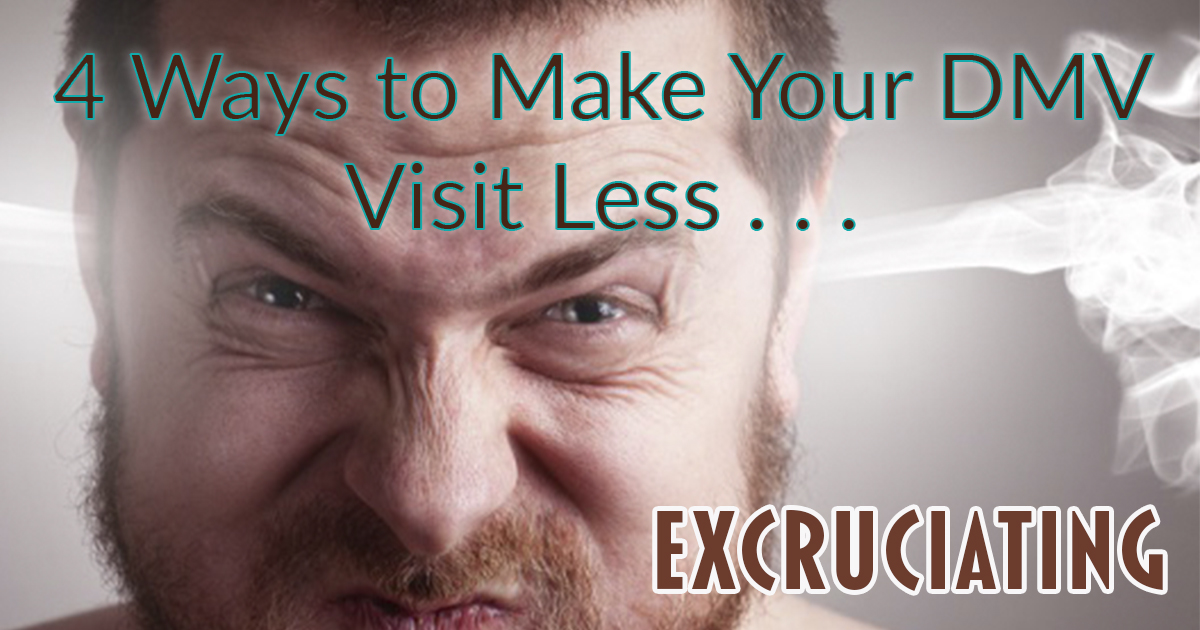 4 Ways to Make Your Trip to the DMV Visit Less Excruciating
Just the thought of going to the Department of Motor Vehicles (DMV) office (different states have different names for this office) can make you cringe. How long will the lines be? How many hours will you be there—fidgeting on those uncomfortable chairs? Will you wait a long time, only to be told that you do not have the necessary documents? 
However, we're going to (hopefully) make your visit easier. In fact, if you follow the first of our tips, you might not have to go at all!
Tip 1: Stay home
Depending on the service you need, you might be able to do it from home. You can get access to dozens of DMV services online, possibly including the following:
- Renew your vehicle registration
- Order a vehicle registration card
- Request a replacement registration card
- Get a duplicate license
- Renew your driver license
- Change your name in the DMV records
- Change your address
- Order new license plates
- Renew your photo ID card
- Get a REAL ID
- Notify the DMV of a vehicle sale
- Download many of the forms for services
Tip 2: Choose the best time
Generally, the best times to visit are early in the morning, in the middle of the week and in the middle of the month. Also, avoid going right before or after a holiday.
Bad weather can make everything more difficult. So, if there's a blizzard outside, call the office to see if they're open.
Remember that DMV offices observe state holidays that you might not know about. Check with your local DMV office to make sure they're open.
Tip 3: Make an appointment
At many DMVs you can make an appointment ahead of time, online. That means they'll be expecting you, so you can skip the general line and get in and out faster.
Also, the online DMV page will give you the information you need about the office, such as the address, operating hours and telephone numbers.
Research the requirements for your state by visiting their official website. You can find the agency for your state here. 
Tip 4: Be prepared
If you made an appointment in advance, don't forget to bring that proof of appointment and your confirmation number to the office.
Additionally, bring all the documents you'll need, which may include proof of identity, proof of vehicle ownership and your license plate number.
And of course, bring the payment fee in an acceptable form, which may include cash, money order, personal check or credit card. Keep in mind that not all of these forms of payment are accepted at every office, so make sure before you go.