6 Tips for Renting a Car
Sunday, March 3, 2019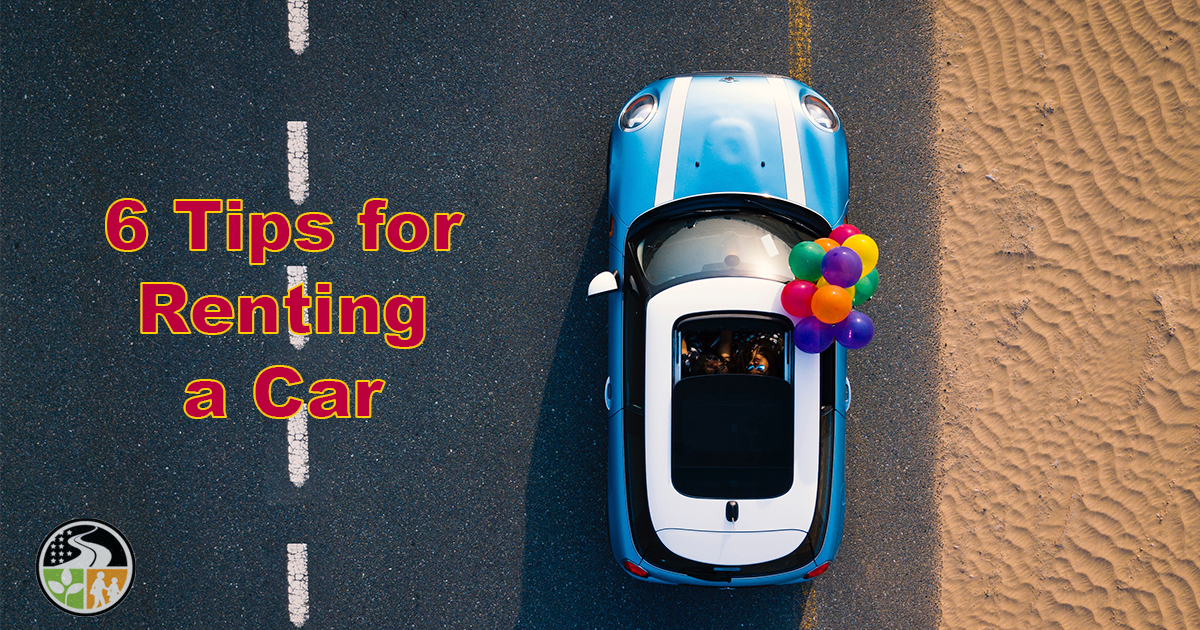 6 Tips for Renting a Car                                 
Spring is the time to hit the road. Warmer weather has arrived, you have a long break from college or work, and you can hear the road calling your name. If you're going to rent a car for your trip – whether it's just to get from the airport and back or you'll be taking a road trip – keep in mind these 6 tips to reduce costs and avoid problems.
Avoid booking mistakes
Do your research online. Look at sites that let you compare prices at a number of companies. Don't just check the big names in car rentals, but scope out the smaller brands that may offer better prices. However, be careful with online companies you've never heard of and that seem too good to be true.
Don't automatically buy the GPS feature, which has an extra daily surcharge. If possible, you can just use your smartphone with data or perhaps download offline maps of the area you'll be traveling in.
Plan ahead
Book at least 24 hours in advance to get cheaper rates. To save money, compare prices according to the location of the rental facility. For instance, airport locations are often more expensive.
Think twice about the insurance
The rental company will try to sell you insurance. Do you truly need it? If you already have an insurance policy, you may be partially covered for a rental vehicle. Call your insurance agent and check beforehand.
Check the details
Check the car before you take it off the lot. If there are any visible damages, make sure they get written down to avoid getting charged for "damages" later on. That includes scratches, anything that's loose, and if there are any problems with the power windows and mirrors. Consider taking a video of all angles of the vehicle before you drive away.
Where to fuel up
Does the rental company offer to top off the gas tank for you? That's kind of them . . . but remember that this service often comes at a cost. How much will they charge for the gas? Will they charge you for a full tank—even if your trip is short? You will probably save money if you fuel up yourself. When you pick up the vehicle, be aware of nearby gas stations that you can pop into and refuel before dropping the car off at the end of your trip.