A Holiday Sober Driving Guide
Thursday, December 13, 2018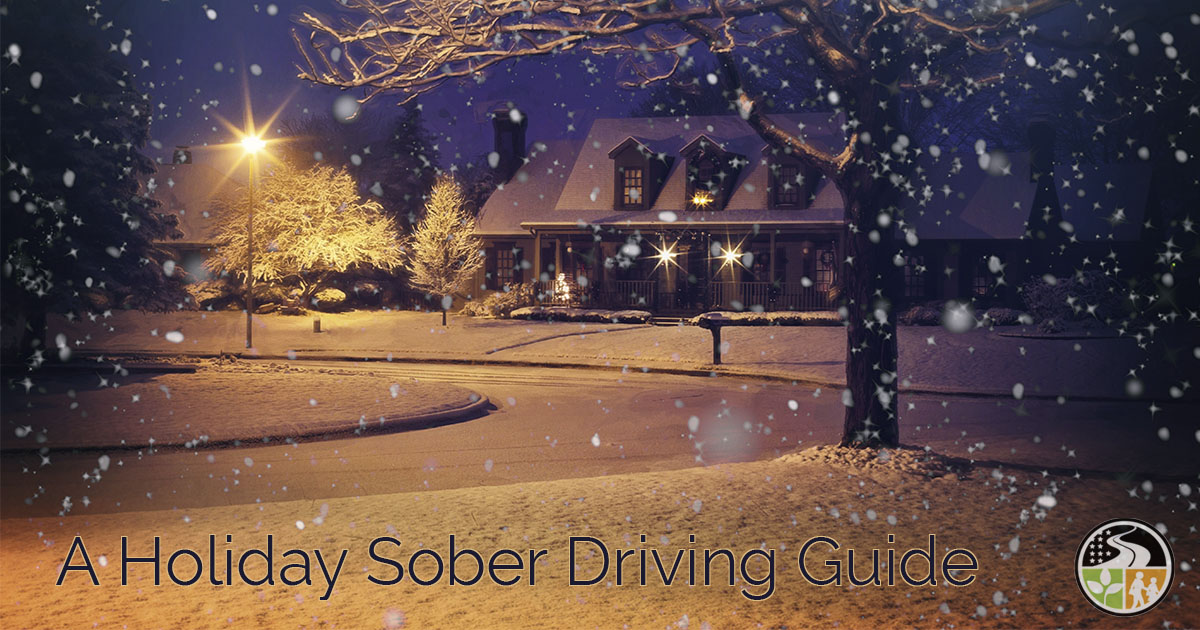 A Holiday Sober Driving Guide
As the holidays get closer, talk turns to the fun and feasting in the days ahead. However, a downside of all the merriment is the temptation to drive after having a few drinks. Why is it a downside? Every year, in just the one week between Christmas and New Year's Day, an average of 300 people die in drunk-driving-related crashes.
For that reason, the National Highway Traffic Safety Administration warns about driving drunk – or even tipsy – during the holiday season. The Drive Sober or Get Pulled Over campaign puts the emphasis where it should be – keeping drivers sober to make the roadways safe. Their impressive ad campaign shows just what kind of destruction drunk driving causes. Coupled with the support of law enforcement agencies across the country, the goal is to keep America safe this season.
How can you drive safely this holiday season – and still have a good time?
Make it about friends and family
The holiday season is a time when most people want to be with family and friends. Why not keep the holiday alcohol-free? Think about it. Even if those around you are drinking, you can make the personal decision to ensure that the group has at least one person who retains clear thinking ability and can preserve safety. True, it's a bit of an unsung hero role, but that way you can enjoy time with your loved ones without negative consequences.
Plan ahead
If you decide to accompany the holiday season with alcoholic drinks, plan ahead of time what you need to do to get home safely. Many options are now available. If you're traveling in a group, discuss who will be designated to not drink alcohol that evening. Or perhaps you have a trusted friend you can call if you have been drinking and need a ride home. You could also use a taxi service or any of the rideshare apps that will get you home safe and sound.
Buckle up
Although you can be responsible for you and your family, you can't make decisions for others. A defensive driver knows that there will be erratic drivers on the streets during the holiday season. Therefore, be careful to make sure all in your vehicle are safely buckled up.
Give necessary guidance
If you have children who are teenagers or young adults, be aware of the choices they make around the holidays. Will they attend parties where alcohol might be served? Speak to them about the dangers – and consequences – of drinking and then getting behind the wheel. Help them to plan what they'll do when faced with the temptation to drink, and also think about how they'll get home after the party is over.
Be the perfect host
If you will be the host of a social gathering this holiday season, include alternative non-alcoholic drinks and plenty of food for the guests. That way, guests who prefer to remain alcohol-free will still enjoy the festivities. Also, be prepared to help guests get home safely after the party – or to spend the night nearby.
Be aware of the consequences
Will anyone really notice if you have a drink before driving home? This holiday season law enforcement officers around the country will be putting special attention on finding – and arresting – drunk drivers. It's estimated that the fees for one drunk-driving arrest can total $10,000! That high sum comes from fines, court costs, lawyer fees, and other expenses. Counting the cost has never been easier – drinking and driving just doesn't add up.