Don't Drink and Drive on St. Patrick's Day
Wednesday, March 13, 2019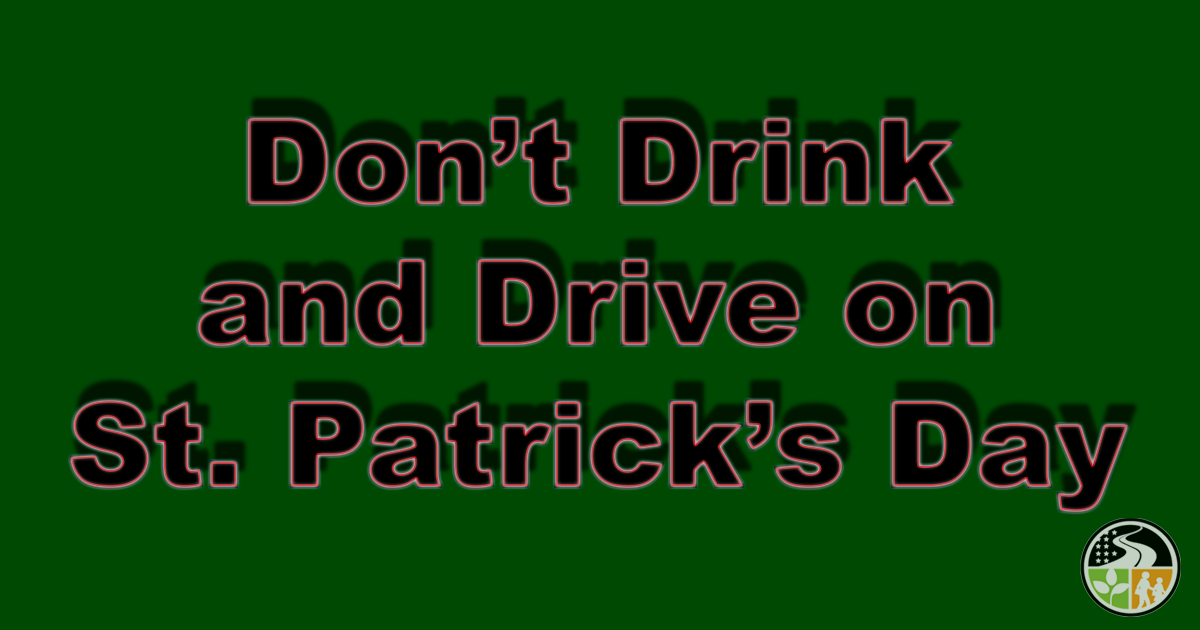 In March, the phrase "Kiss me, I'm green!" seems to apply to everyone, not just the Irish. As the nation gears up for one of the booziest holidays of the year, St. Patrick's Day, nearly everyone wants to be in on the green-tinted fun.
However, if your plans include hitting the road to travel to your favorite pub for some drinks with friends, remember an important point: Even on St. Patrick's Day it is illegal to drive with a blood alcohol concentration of .08 or higher. Even drinking just a little alcohol will make anyone more dangerous on the road.
What are the consequences of driving after having a few drinks?
- You could wind up spending some time in jail.
- You risk losing your license.
- Insurance rates may go through the roof.
- Attorney fees and court costs could pile up.
- There may be towing and repair costs.
- This could lead to employment problems if you lose days of work.
How much does a DUI charge cost?
A DUI costs an average of $10,000! That's an expensive price tag for one night out.
What can you do to drive safe on St. Patrick's Day?
- Plan ahead to take public transportation, whether it is a bus, train or taxi.
- If public transportation is not an option, plan on having a designated driver who will stay sober and make sure everyone gets home safe.
- If everyone in your group will have a drink, ask a (sober) friend or family member to pick you up.
- Help your friends make wise choices—if someone you know has had a few drinks, make sure they don't get behind the wheel
If you didn't plan ahead—or your plans went wrong and your designated driver wound up drinking too—what can you do?
- Use the SaferRide app created by the NHTSA, which helps you request a taxi or contact a friend to pick you up.
- Stay at a hotel.
A final reminder: even if you do have a designated driver, other drivers on the road might not have planned so well. Your designated driver should be aware of the erratic behavior of other drivers and be on the defensive. Also, be aware that pedestrians might also have had a few too many green beers.