Understanding the Change to "Real ID" compliant licenses
Thursday, February 20, 2020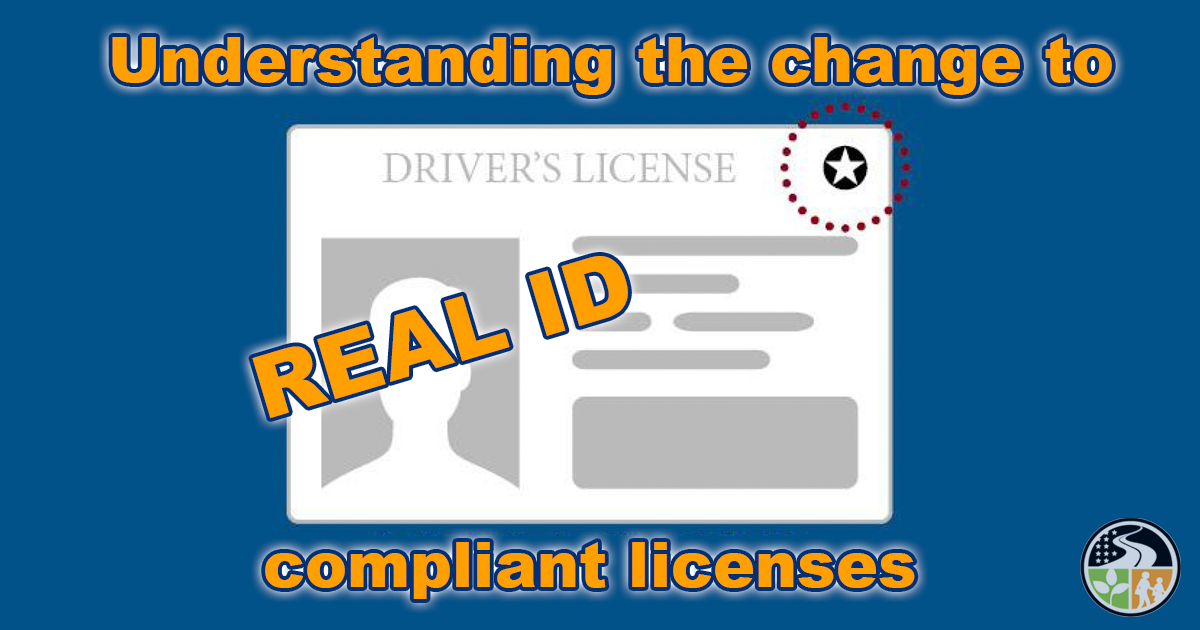 You've probably already heard about Real-ID compliant licenses, but you might have more questions than answers. Now is the time to get the answers to your questions! Real-ID compliant licenses, already in effect in many states throughout the United States, will be mandatory by October 1, 2020.
Why is this new type of license necessary?
This change actually goes way back to the terrorist attacks on September 11, 2001. The majority of those plane hijackers had state-issued identification, some of which were fraudulent. In an attempt to improve state-issued ID, the Real ID Act was passed into law in 2005.
What is a Real-ID compliant license?
These driver's licenses require more proof of identification. They also look different. The most important aspect of their new design is the little star in the upper right-hand corner. This tiny symbol shows it's a Real-ID compliant license and that it meets the new security standards.
Does everyone need to have one?
This change will mainly affect people who want to board an airplane. However, the new type of license is also necessary for people who want to access sensitive places, such as government buildings, military bases or nuclear sites.
The Real-ID license is necessary if you want to board a domestic commercial aircraft and use your driver's license as your ID. You also have the alternative of using your passport or passport card. Of course, if you are going on an international trip, you still need your passport.
You can continue to use a non-compliant ID or license for other purposes, such as driving or as proof of identification.
How do I get a real-ID compliant license?
You have to go to a DMV office and show the following:
—proof of residency (bank statement or utility bill)
—proof of identity (such as a birth certificate or US passport), and
—your Social Security card
If your name has changed, you have to show proof of the change, such as a marriage certificate or the court order that granted you the name change.
When do I have to have one?
You can apply for a Real ID license when you are ready to renew your driver's license.
Remember that, as the October 1 deadline draws closer, more people will be requesting the new license and there may be delays. Avoid the rush and apply well in advance. Otherwise, you may not be allowed through airport security and you'll miss that vacation flight!