What Should You Know Before Driving In Canada?
Thursday, April 16, 2020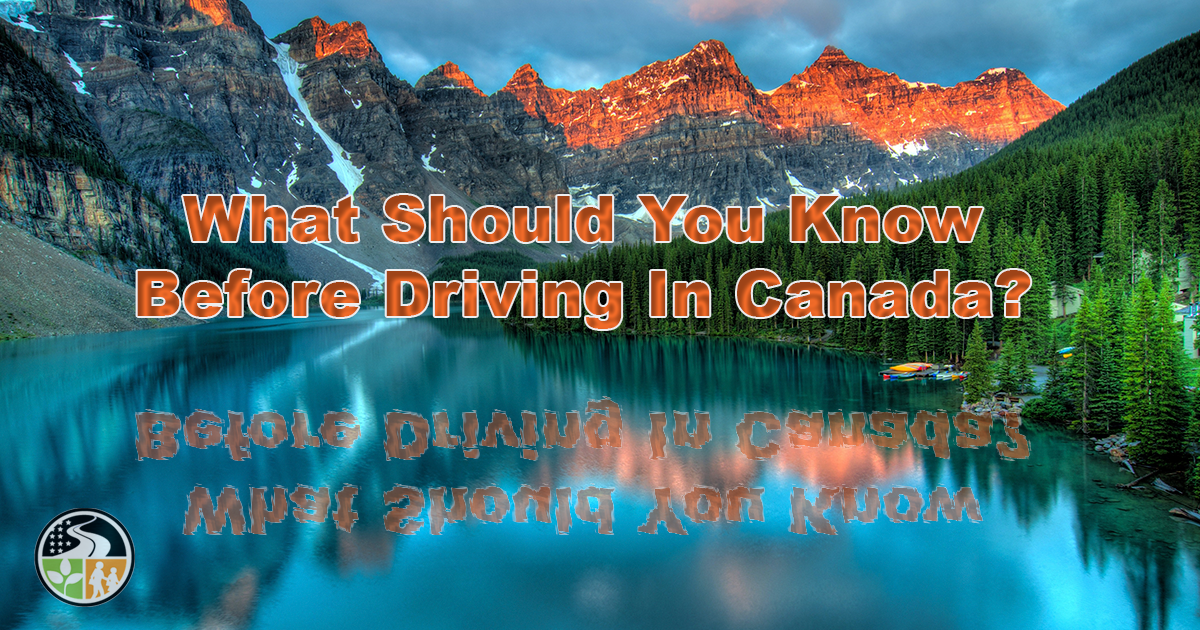 What Should you Know Before Driving in Canada?
Majestic mountain ranges, expansive lakes and breathtaking prairies all make Canada a popular destination for visitors from the United States. You can appreciate these peaceful sights, even more, when you take the time to drive through this vast country. However, what should you know about the differences between driving in the United States and driving in Canada?
Pack your passport. Canada is another country, and if you enter by car you will need to present a passport or similar documentation. If you have a United States passport, it must be valid at the time of entry. You won't need a tourist visa if you stay for less than 180 days.
Confused about the road signs? Remember that distances and speeds are in kilometers per hour rather than miles per hour. That makes quite a difference, so keep an eye on your speedometer and know what the equivalent is in kilometers per hour.
If you get into a pickle in Canada, you can summon emergency services by phone just as you would in the United States—simply dial 911.
Excusez-moi. Why are those road signs in French? Because in Quebec, many road signs are in the official language of the region! If you plan to travel to that area, learn a few basic phrases so you can exchange greetings with the locals.
Do you need to keep your headlights on? In many parts of Canada, drivers have to keep headlights on during the day. Check online for the province you'll be visiting.
Let it snow! If you decide to visit Canada in colder weather (or to drive over mountains), remember that there tends to be more snow the farther you drive north. Snowfalls can be much heavier than you've ever experienced in the United States. Brush up on your winter driving skills and prep your vehicle for the colder weather with snow tires.
Expect to wait. There may be delays at borders, so calculate some extra time into your travel schedule. You can check with the Canadian Border Services Agency in advance to see what the wait time will be.
Have proof of auto insurance. But don't worry—tourists can use their automobile insurance from the United States.
Moose crossing! Yes, this is the land of Bullwinkle. In rural areas, you might find your path crosses with wildlife like elk, moose, deer and sheep. Since they will often wander onto the roadways, these large animals pose a particular threat to drivers. Keep your speed to a minimum and be careful in situations where your sight will be blocked, such as around curves.