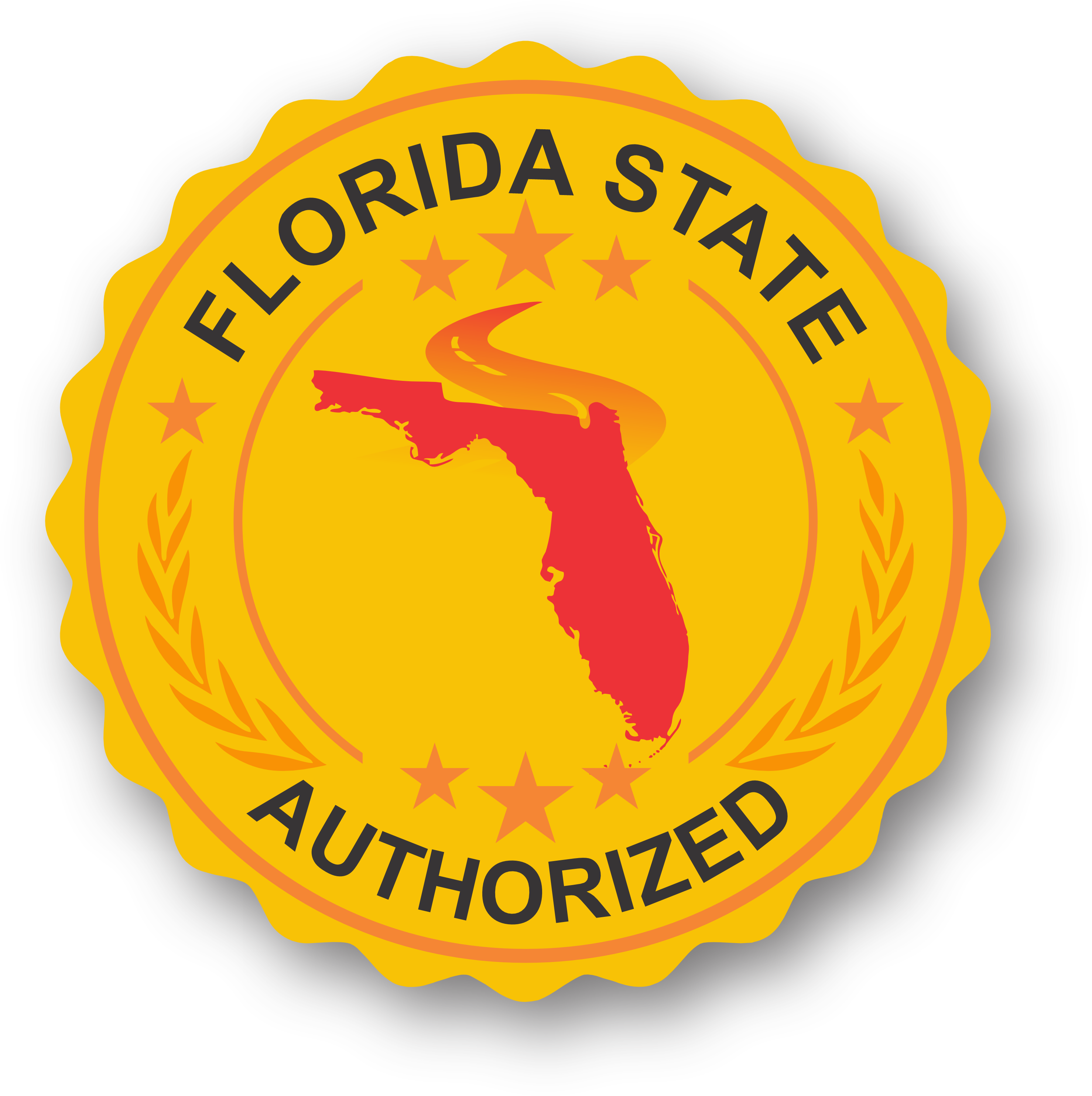 FL COMBO TLSAE + PERMIT TEST
Take the Course and Test Online
FLHSMV-Approved TLSAE Course #35731
FLHSMV-Approved Test Administrator #NT3
4-Hour Online Course
TLSAE Final Exam Included
Practice Test Included (With Unlimited Tries)
Downloadable Certificate
Mobile Friendly
Sign In and Out at Your Convenience
No Hidden Fees
100% Money-Back Guarantee
Engaging Videos
Resume Where You Left Off From Any Device
BBB Accredited (A+ Rated)
| | | |
| --- | --- | --- |
| | US | COMPETITORS |
| 8AM - Midnight Customer Support | | |
| No Hidden Fees | | |
| Free Downloadable Certificate | | |
| Audio Read Along | | |
| Price Match Promise | | |
| Money Back Guarantee | | |
SALE ENDS IN

COMBO: 4-Hour TLSAE Course + First Time Driver Permit Test + Practice Test
---
STATE-APPROVED TRAFFIC LAW AND DRUG & ALCOHOL COURSE
All first-time drivers in Florida need to complete the state-approved 4-Hour Drug and Alcohol Course / First-time Driver Course / Traffic Law Substance Abuse Education (TLSAE) course to apply for the Florida learners permit. Our course is state-approved and can be taken 100% online without any hassles. Our simple approach to learning makes the course a breeze and you can take the final exam as many times as you need so you are guaranteed to pass. This course will teach all the material about traffic laws, traffic safety and substance abuse avoidance required by the FLHSMV who has approved this course.
Our Florida Drug and Alcohol Course is also known by these other names:
Alcohol Drugs Accident Prevention Training (ADAPT)
Drug, Alcohol and Traffic Awareness (DATA)
Drug, Alcohol and Traffic Education (DATE)
Drug and Alcohol Awareness Course
Drug and Alcohol Class
First–Time Driver Course
Traffic Law and Substance Abuse Education (TLSAE)
Our Florida first time driver course is designed to help you get your Florida Learners Permit fast and quick. By combining easy-to-learn text lessons with entertaining videos, you'll be amazed at how quickly you'll comprehend our course material. Our course is also divided into concise one-subject chapters so you're able to concentrate on learning one subject at a time.
---
First Time Driver Permit Test & Practice Test
Skip the lines and confusion at the DHSMV and take the test at home in peace and tranquility. When you get to the DHSMV to apply for your permit you will be all set and they can verify that you already passed the test online. We are a state-approved administrator for the online Knowledge Exam. Our online interactive test system delivers the same test questions you would receive at the DHSMV and your answers are directly reported to the DHSMV database. The only difference is that you can take it when and where you want on your home computer or mobile device.
ABOUT THIS TEST:
You must be between 14½ and 17 years old to take the test online. If you are over 17 you will need to take the test at the DHSMV office.
The test questions are taken from the Florida Driver Handbook. You are encouraged to read the Handbook prior to taking the test. You can download a copy of the Handbook here.
The test consists of 50 multiple choice questions. You must answer at least 40 questions correctly in order to pass.
We provide a 100% money-back guarantee. If you request a refund within 30 days of purchase and prior to attempting the final examination, we will refund your money, no questions asked.
Thanks for choosing National Highway Safety administration. Get started today!
¿Es este curso aprobado por el estado?
How many times can I take the Practice Test?
¿Puedo realizar el examen de permiso por mi cuenta?
¿Cuántas veces puedo tomar el Examen para el Permiso de Conducción?
What is required to get a Price-Match?
Yes, our TLSAE course is approved by the Florida Department of Highway Safety and Motor Vehicles. Upon your completion of the course, we report your results electronically to the DMV, and you will be able to download a certificate with a confirmation code. You can also click here to find us listed on FLHSMV's website as an approved course provider.
We are also approved by the Florida Department of Highway Safety and Motor Vehicles as a Third Party Test Administrator for the Class E Knowledge Exam online. We have been assigned Office #NT3. You can click here to find us listed on FLHSMV's website.
You can take the Practice Test as many times as you need until you feel ready to take the actual Permit Test. When you complete the Practice Test, it will immediately start over so you can try it again. The results of your practice attempts are not saved or sent to the DMV.
No. The Florida Dept. of Highway Safety and Motor Vehicles (FLHSMV) requires the online test to be proctored by a parent or guardian.
This means that your parent or guardian must monitor you while you take the test, but they are not allowed to assist you in any way. Your parent/guardian will be required to provide their driver license number before the test begins to certify that they are monitoring you during the exam. If your parent/guardian does not have a valid driver license number, then FLHSMV requires you to take the Permit Test in person at a DMV or Tax Collector's office.
If you have any questions about these regulations, feel free to contact us at support@usnhsa.com, or contact FLHSMV directly at (850) 617-2505.
The State of Florida allows you 3 online tries for the Permit Test. Our fee covers your first online attempt you take with us, but if you fail the test and want to try again, the State of Florida imposes a retesting fee. The fee is $15 for a 2nd attempt. If the 2nd attempt is failed, another $15 will be required before you can attempt the test a 3rd time.
If you fail 3 online attempts, you will have to present yourself personally at DMV for your fourth and subsequent attempts. If your first online attempt was with another company, and your next online attempt is with us, that would count as a total of two online attempts towards your maximum of 3 online attempts allowed.
Found this same course from another authorized provider? We'll match the price! Just send an email to info@usnhsa.com, or contact us via our website chat and provide a link to the webpage where we can find the course advertised at a lower price.  Once confirmed, we'll provide instruction on how to buy our course at the discounted price.
Garantía de reembolso
Estamos tan seguros de que estará 100% satisfecho de que se lo garantizamos o le devolvemos el dinero.
No hay costos ocultos
Sólo promocionamos nuestro costo actual. Lo que ves, es lo que hay.
Certificado incluido
Otras escuelas cobran cargos adicionales por el certificado de cumplimiento, ¡nosotros no!
El precio más bajo garantizado
¿Encuentra un precio más bajo? Sólo tienes que enviar un mensaje con la información sobre el precio anunciado y garantizamos superarlo.
El mejor, de lo mejor, de lo mejor…ok ya entiende el punto
Rápido y fácil
Al combinar lecciones de textos fáciles de aprender, con imágenes interesantes, usted se sorprenderá lo fácil que es comprender la materia del curso.
Súper flexible
Inicie y cierre sesiones a su conveniencia. No hay clases de aula y no hay presión para terminar. Nosotros registramos su progreso para que usted no tenga que hacerlo.
Servicio al Cliente
¿Necesita ayuda? No hay problema, llámenos o envíenos un correo electrónico y nuestro equipo de Servicio al Cliente estará a su disposición para ayudarlo.
Con nuestro entorno optimizado para dispositivos móbiles, usted puede aprender en cualquier lugar que tenga connección al Internet
Todos nuestros cursos incluyen cuestionarios interactivos que le ayudarán a medir su conocimiento y ver si está entendiendo el curso
Nuestro curso también está dividido en secciones que abarcan un solo tema a la vez para que así se pueda concentrar mejor.