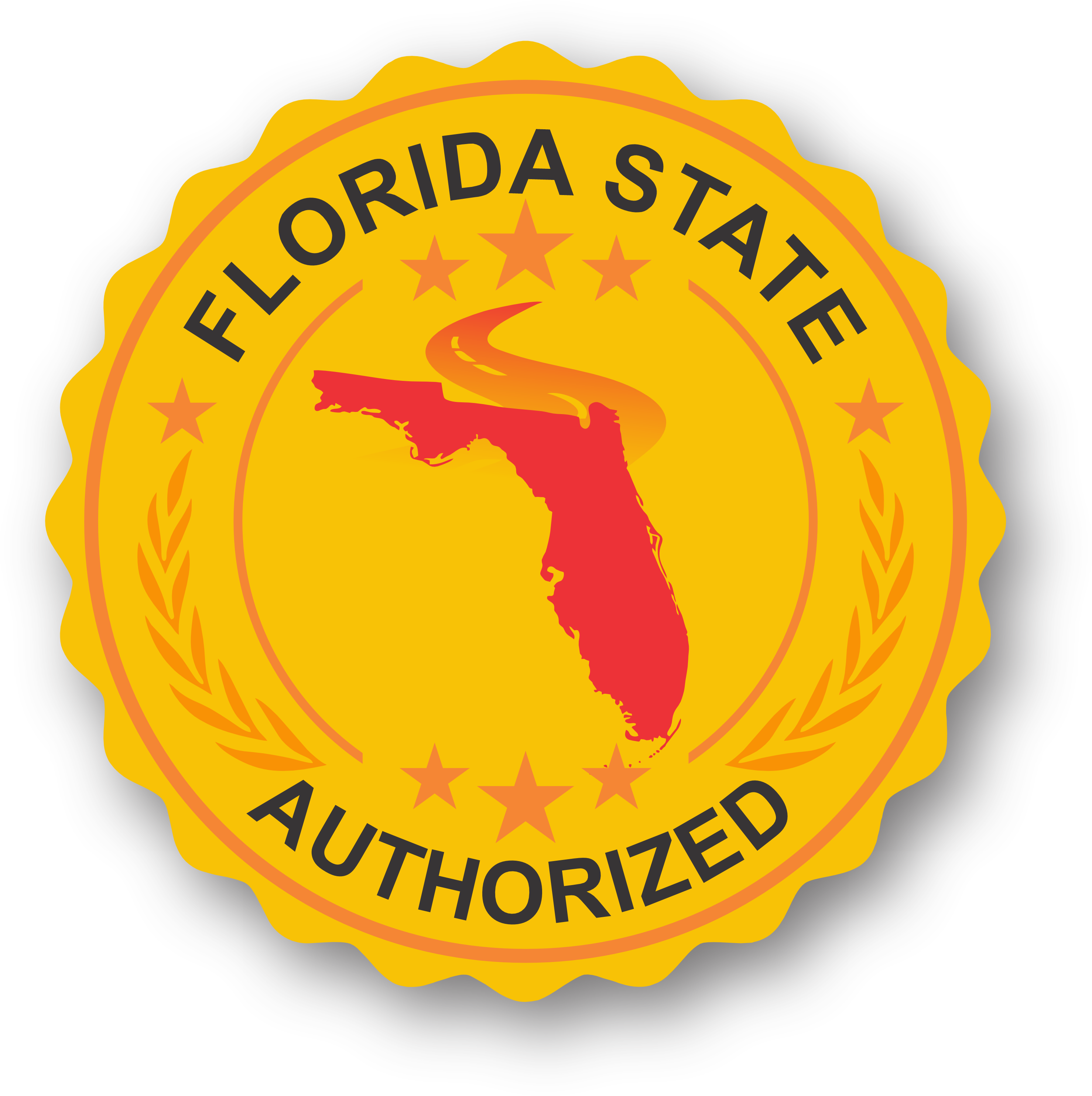 FL First Time Drivers Permit Test
Florida State Authorized Test Administrator #NT3
Practice Test Included (With Unlimited Tries)
Take the Test When and Where You Want
Mobile Friendly
No Hidden Fees
100% Money-Back Guarantee
BBB Accredited (A+ Rated)
| | | |
| --- | --- | --- |
| | US | COMPETITORS |
| 8AM - Midnight Customer Support | | |
| No Hidden Fees | | |
| Completion Email Included | | |
| Money Back Guarantee | | |
SALE ENDS IN

First Time Driver Permit Test & Practice Test
Skip the lines and confusion at the DHSMV and take the test at home in peace and tranquility. When you get to the DHSMV to apply for your permit you will be all set, and they can verify that you already passed the test online. We are authorized by the State of Florida to provide the Knowledge Exam online. Our online interactive test system delivers the same test questions you would receive at the DHSMV and your answers are immediately reported to the state electronically. So after you pass the test you can go straight to the DHSMV office and apply for your permit. The only difference is that you can take it when and where you want on your home computer or mobile device.
ABOUT THIS TEST:
You must be between 14½ and 17 years old to take the test online. If you are over 17 you will need to take the test at the DHSMV office.
The test questions are taken from the Florida Driver Handbook. You are encouraged to read the Handbook prior to taking the test. You can download a copy of the Handbook here.
The test consists of 50 multiple choice questions. You must answer at least 40 questions correctly in order to pass.
We provide a 100% money-back guarantee. If you request a refund within 30 days of purchase and prior to attempting the final examination, we will refund your money, no questions asked.
Thanks for choosing National Highway Safety Administration. Get started today!
v2
Is this exam state approved?
How many times can I take the Practice Test?
Can I take the Permit Test on my own?
How many times can I take the Permit Test?
What is required to get a Price-Match?
Yes, as a Third Party Test Administrator we are authorized by the State of Florida to provide the Class E Knowledge Exam online. We have been assigned Office #NT3. You can click here to find us listed as an authorized Third Party Test Administrator.
You can take the Practice Test as many times as you need until you feel ready to take the actual Permit Test. When you complete the Practice Test, it will immediately start over so you can try it again. The results of your practice attempts are not saved.
No. The State of Florida requires the online test to be proctored by a parent or guardian.
This means that your parent or guardian must monitor you while you take the test, but they are not allowed to assist you in any way. Your parent/guardian will be required to provide their driver license number before the test begins to certify that they are monitoring you during the exam. If your parent/guardian does not have a valid driver license number, then the state requires you to take the Permit Test in person at a DMV or Tax Collector's office.
If you have any questions about these regulations, feel free to contact us at support@usnhsa.com, or contact FLHSMV directly at (850) 617-2505.
The State of Florida allows you 3 online tries for the Permit Test. Our fee covers your first online attempt you take with us, but if you fail the test and want to try again, the State of Florida imposes a retesting fee. The fee is $15 for a 2nd attempt. If the 2nd attempt is failed, another $15 will be required before you can attempt the test a 3rd time.
If you fail 3 online attempts, you will have to present yourself personally at the DMV for your fourth and subsequent attempts. If your first online attempt was with another company, and your next online attempt is with us, that would count as a total of two online attempts towards your maximum of 3 online attempts allowed.
Found this same course from another authorized provider? We'll match the price! Just send an email to info@usnhsa.com, or contact us via our website chat and provide a link to the webpage where we can find the course advertised at a lower price.  Once confirmed, we'll provide instruction on how to buy our course at the discounted price.
Money back guarantee
We are so confident that you will be 100% satisfied that we guarantee it or your money back.
No hidden cost
We only advertise our actual bottom line cost. What you see is what you get.
Certificate Included
Other schools charge additional fees to provide a certificate of completion we provide it for free.
Price Match Promise
Find a better deal? Just send us a message with information about the advertised price and we'll give you a discount.
The best of the best, of the best.... etc
Ok.... You get the point
Fast and Easy
By combining easy-to-learn text lessons with entertaining videos, you'll be amazed at how quickly you'll comprehend our course material.
Super Flexible
Sign in and sign out whenever you want. No classrooms and no pressure to finish. We track your progress so you don't have to.
Customer Support
Need help? No worries, just give us a call or send an email and our customer service team will be there to help.
With our mobile optimized learning environment you can learn on the go. Anywhere you have an internet connection, from any device.
All of our courses include interactive quizzes to test your knowledge and ensure you comprehend what you are learning.
Our course is also divided into concise one-subject chapters so you're able to concentrate on learning one subject at a time.