5 Driving Tips for Summer
Saturday, July 20, 2019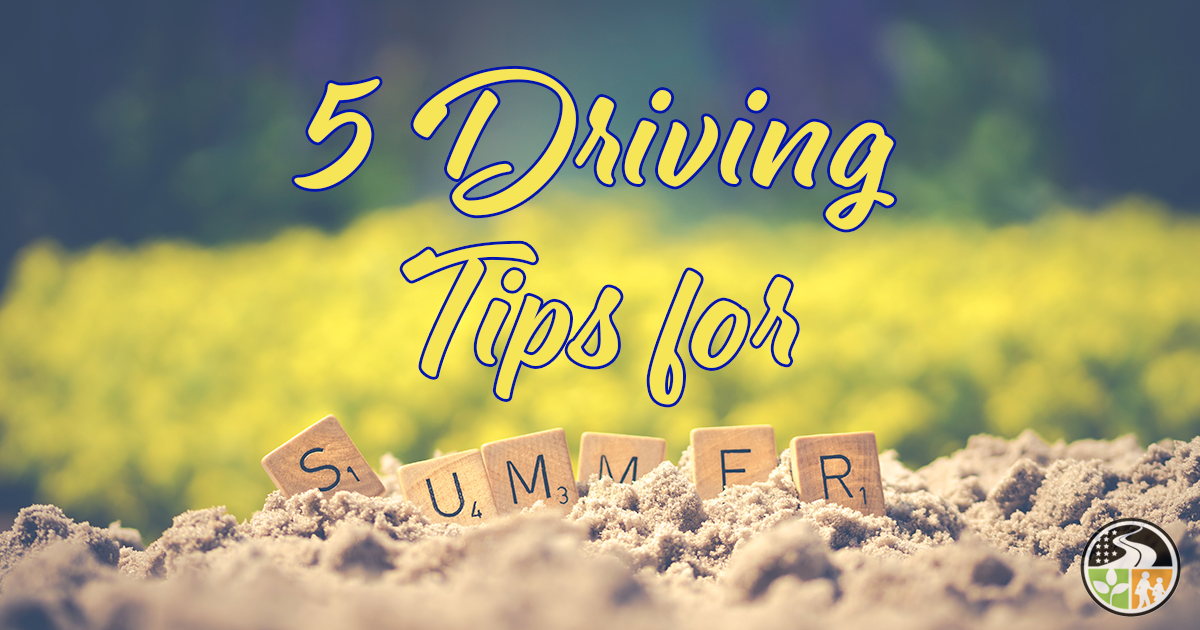 While the bright blue skies and additional hours of sunlight might make summer seem like the best time to drive, this is actually not the safest time to drive. In fact, some of the most dangerous months are the warmest ones. The U.S. Department of Transportation statistics shows that more people die in vehicle crashes in the summer than any other time of the year.
There are several main causes for those crashes, which we'll tackle here—and show you how to remain safe and enjoy your summer months.
Heat
On these lazy hot summer days, remember: Don't leave anyone in the car, not even for a short time.
A window rolled down does not allow enough heat to escape from the vehicle. This situation can endanger children, pets or others who are left in the car. Even a few minutes on a warm day can be deadly.
Share the road
Lots of bikes, motorcycles, pedestrians and even farm vehicles are on the road in the summertime. Additionally, school is out, and children may be at crosswalks and on sidewalks. They may even be playing sports near the roadway. Keep an eye out for those who are more vulnerable.
Check the vital signs
The same hot sun that you may love basking in will take a toll on your vehicle, so make sure that you keep up with your regular maintenance and safety checks.
Monitor your fluid levels. Just as you need to hydrate, your vehicle needs certain fluids. Make sure your oil, water and other fluids are at the proper levels. This may keep you from being "high and dry" on the road.  
Wipers. Summer storms come on fast and furious, so check out your windshield wipers ahead of time to make sure they're working well.
Tires. With those sudden storms comes the risk of hydroplaning. Make sure your tires are inflated correctly, that they have enough tread, and that the wear is even.
Air conditioning. Have your air conditioning system checked before heading out on a road trip.
Stay alert
Long trips with endless asphalt in front of you can make it hard to stay awake on the road. Make sure children in the vehicle are entertained with videos or games so they don't distract you. Take enough water and other refreshments with you, and schedule breaks every hour.
Loosen up . . . but not the belt
Summer is for having fun, but be sure to continue to use your seat belt responsibly.