NHSA Blog
Blog posts of '2018' 'March'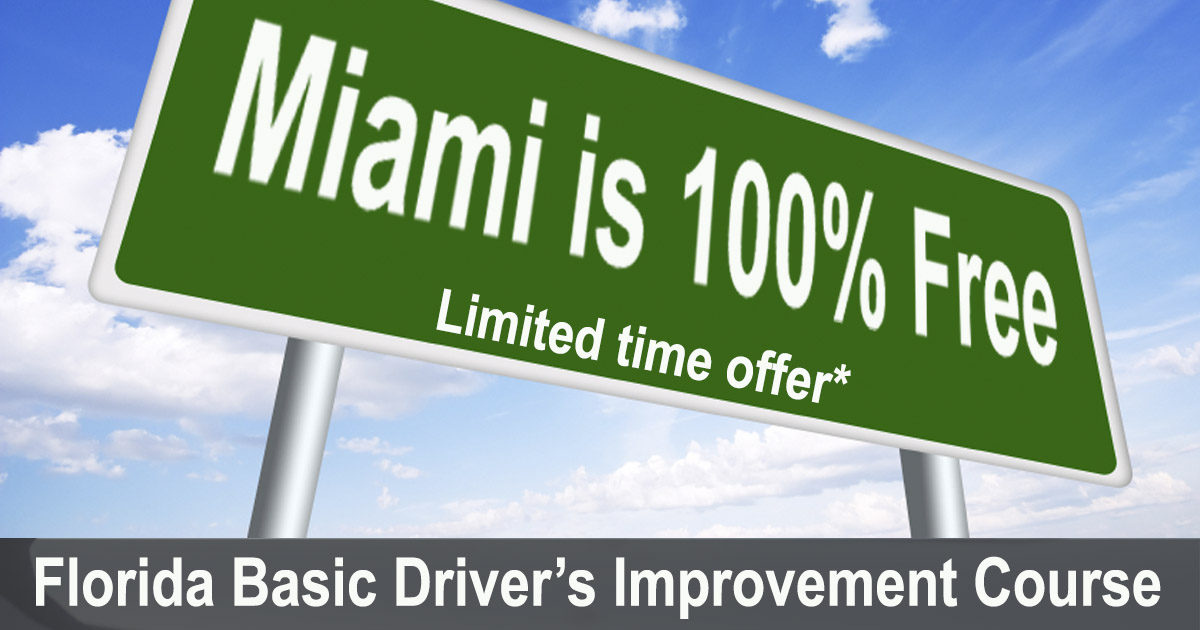 The information below applies to: Florida Basic Driver Improvement (BDI/TCAC)
How do you benefit from taking the Florida Basic Driver Improvement Course? Have you been assigned by the court to take a driver improvement course? Perhaps you received a traffic ticket in the state of Florida and you want to avoid having the points show up on your permanent driving record. Or perhaps you were involved in more than two collisions in a period of two years. If that's your situation, this
Florida Basic Driver Improvement Course
is just what you need! We make it easy for you to fulfill the state requirements – with our Florida Basic Driver Improvement Course you can take the complete course online. Our course is 100% state approved and licensed, so you can be assured you'll be taking a professional, high-quality course.
Free and Available for Miami Dade County Only
For a limited time, our BDI course is offered only to Miami Dade County and it is 100% free. There are no hidden fees. Why is it free? We need several thousand persons who received citations in Miami-Dade County to take our course online before we can offer it statewide. By taking our course, you help us reach our goal faster, which is why we are offering it FREE for you. For more information visit our course page here.