5 ways an NHSA driving course can help reduce your insurance rates
Monday, September 13, 2021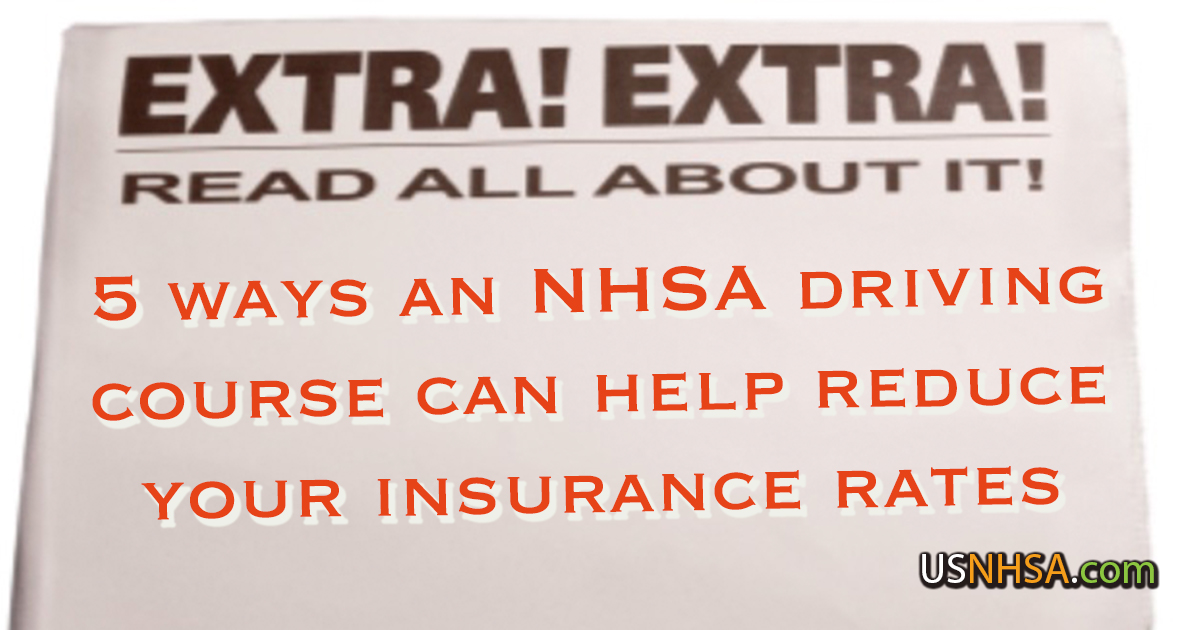 Do you want to reduce your insurance rates? Of course, you do!
In many states, you can reduce your insurance by up to 10-15% by taking an online driving course. Online driver safety courses give you all the knowledge and techniques you need to be able to drive safely and legally.
How can an NHSA driving course help you comply with DMV requirements and lower your insurance rates? Here are five ways.
5 ways an NHSA driving course helps reduce your insurance rates
DMV approved
Not all driving courses are approved by the DMV and eligible to lower your insurance rates. NHSA courses help you because they are fully approved by the DMV.
Confidence behind the wheel
New drivers need confidence behind the wheel. You can get that confidence by knowing how to react in any situation. A driver's course gives you that knowledge. That's why your insurance company may offer new drivers a discount of anywhere between 5% to 20% when they take a driving course online.
Help protect you at any age
Driver safety courses aren't just for the younger generation. Older drivers who want to refresh their skills (and be eligible for the insurance discount) are also signing up.
Learn to respond
Drivers know that the best way to save money is to avoid being in a vehicle crash in the first place. That requires having the necessary skills to respond to conditions on the road.
In fast-moving vehicles, an emergency situation can happen in the blink of an eye. You not only have to make split-second decisions, but those decisions also have to be good ones. NHSA online driving courses help you analyze situations on the road and know which techniques will keep you safe.
A good driving course will cover how to manage your vehicle, from safety belts to anti-lock brakes. But above all, an NHSA driving course will help you learn to manage the most important safety feature in your vehicle—you. Defensive driving techniques are more important than any other skill you can have. Keeping your record free of vehicle crashes will lower your insurance rates over time.
Maintain a good record
A long-term benefit of taking an NHSA course is that you'll be a better driver. When your driving record is free of incidents for anywhere from 3 to 5 years, you may be eligible for even more safe driver discounts from your insurance company.
Ask your insurance provider about the discounts that could be available to you when you take an NHSA driving course. The long-term savings will be worth it!