How to Choose a Motorhome (Road Trip Series Part 2)
Monday, July 26, 2021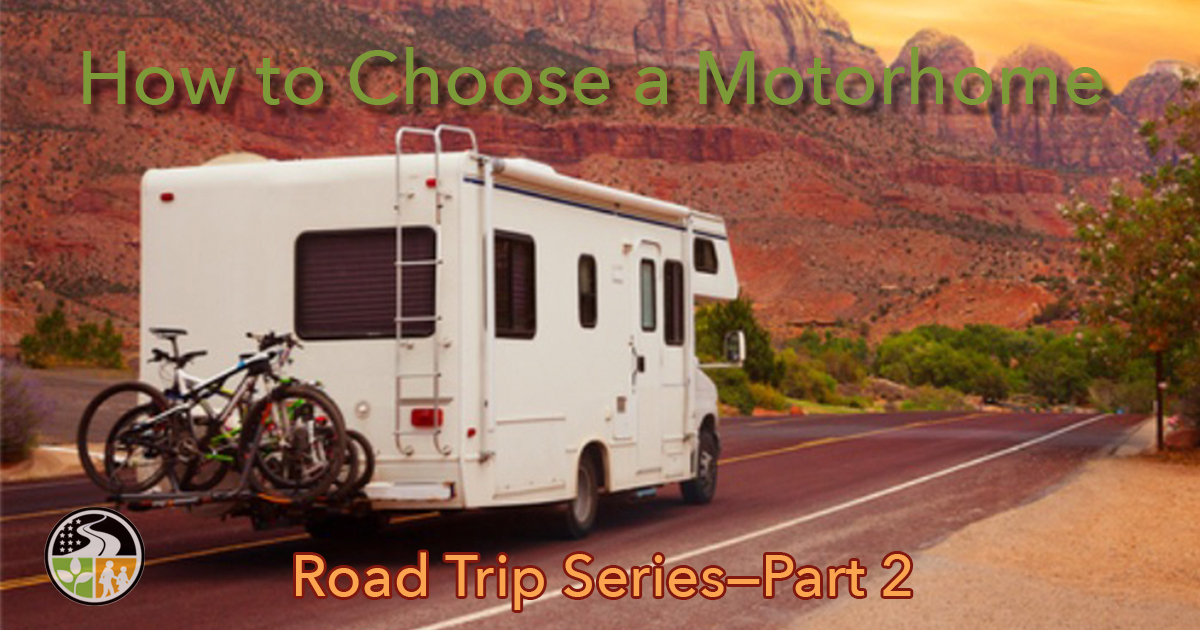 You've thought about it for months—or even years—and the decision is finally made. You're going to buy a motorhome or RV! But now, as you do your research, you realize there are so many options.
How can you choose the right motorhome for your needs? Join us as we go over five essential steps to help you choose the best motorhome for you.
The big question: Why?
One of the most important factors to review is the reason why you want a motorhome. Will you use it for occasional trips, just a few times a year? Might it be your home for month-long vacations? Or have you decided to sell your home and just make your motorhome your new residence?
Don't skip those questions. They'll guide your choice and determine how happy you are with your purchase. An occasional stay in your motorhome means you need fewer comforts—and less space—than if you plan to live in it.
Define your class
Now you need to consider what class of motorhome you need. Motorhomes come in three general classes, and each of these has multiple variations. Class A motorhomes are immense luxurious vehicles. These are excellent if you want to ride in style with as much convenience as at home (or perhaps even more).
Class B motorhomes are the smallest type, generally converted passenger vans. Many have raised roofs, making it easier to spend the night in them. They also have basic comforts like a bathroom and a kitchen sink. These are excellent if you want a vehicle that is easier to fit into parking spaces.
With a Class C motorhome you get a larger space, a higher raised roof and more amenities. These are more fuel-efficient than a Class A vehicle, but they are still comfortable. A Class C motorhome is ideal if you'll take longer trips with more than one or two 2 passengers, but still want a vehicle that's easy to drive and park.
What features do you need?
After you've defined the ideal size for your needs, consider what features will be important to you. Will you need a stove, fridge and cooking space? Do you need a table to eat, work or play games? Will you take bikes or motorcycles with you? Do you need an air-conditioned space? How much storage will you need?
How much will you pay?
Remember that the costs associated with a motorhome go far beyond the initial price tag. Be sure to calculate the costs for maintenance, repairs, campsites, gasoline/diesel and parking.
Rent before you buy
One smart option is to try out your dream motorhome before you make the leap. A long weekend trip (or even an escape for a week) can help you decide if the size and amenities are right for you.