Planning a Road Trip—Road Trip Series Part 1
Sunday, June 13, 2021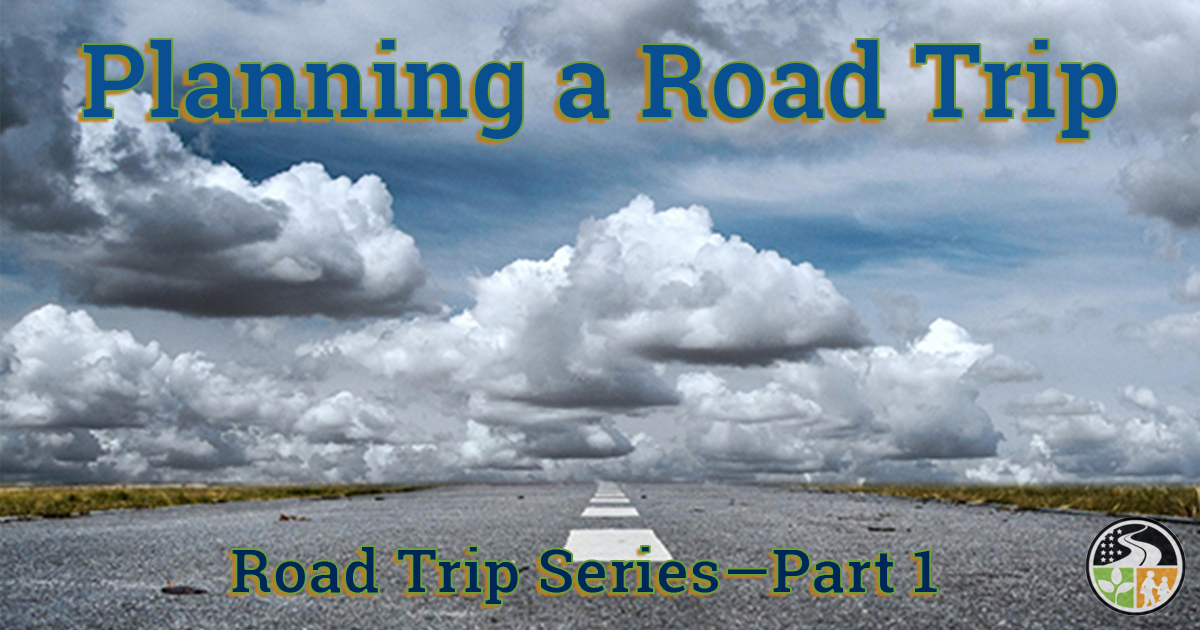 The open road beckons you onward. You feel the thrill of the unknown, the joy of each new discovery and the awe of gorgeous scenery. There's nothing quite like a road trip.
Then there are the killjoys of an empty gas tank, arriving to see that spectacular sunset just one hour too late, or not finding a hotel room because the town is packed with a convention.
Planning your road trip is a major key to success. Plan right and none of the above will happen to you. Here are our tips on how to plan a one-week road trip.
Plan your route
Map out the roads you will take and then calculate your timeframe carefully. What may look like a short route on the map could take much longer than you think, while a shorter route could include costly tolls.
Use a GPS service like Google Maps to determine how long it should take you to arrive at each destination. Most GPS services allow you to program multiple stops along the way. Give yourself some "wiggle room" in your schedule in case you encounter road work or challenging weather situations.
Don't plan too much
Although some love the process of making lists and planning in advance—be open to the unexpected. Your trip is going to have delays. Some of life's best memories come in the "pauses." Don't be in such a rush that you miss opportunities to stop and smell the roadside flowers.
Set a theme
Before heading out, consider what you're interested in. Do national parks thrill you? Architecture? Food? History? Music?
Why hike the Appalachian Trail if you don't like the great outdoors? Tracing the Blues Highway won't be your thing if you're not into music. Define what you would like to see and then design the route accordingly.
Be realistic when planning
While an all-encompassing trip up the west coast, over to New York, and down the east coast before heading back west is tempting, it's just not going to happen in one week.
Be realistic according to the time you have available.
Create a budget
Before you leave, map out a budget. This will help you be realistic about the resources you'll need for each stage of your journey. After all, you don't want to run out of funds halfway through the trip. A well-planned budget also helps you review your expenses at the end of each day and to make adjustments.
Kill boredom
Not every moment of your trip will be exciting. What will you do when to hit those boring stretches of desert or prairie? Plan ahead with games, songs and other mental activities to liven up these zones.