Route 66—What's it All About?
Thursday, May 14, 2020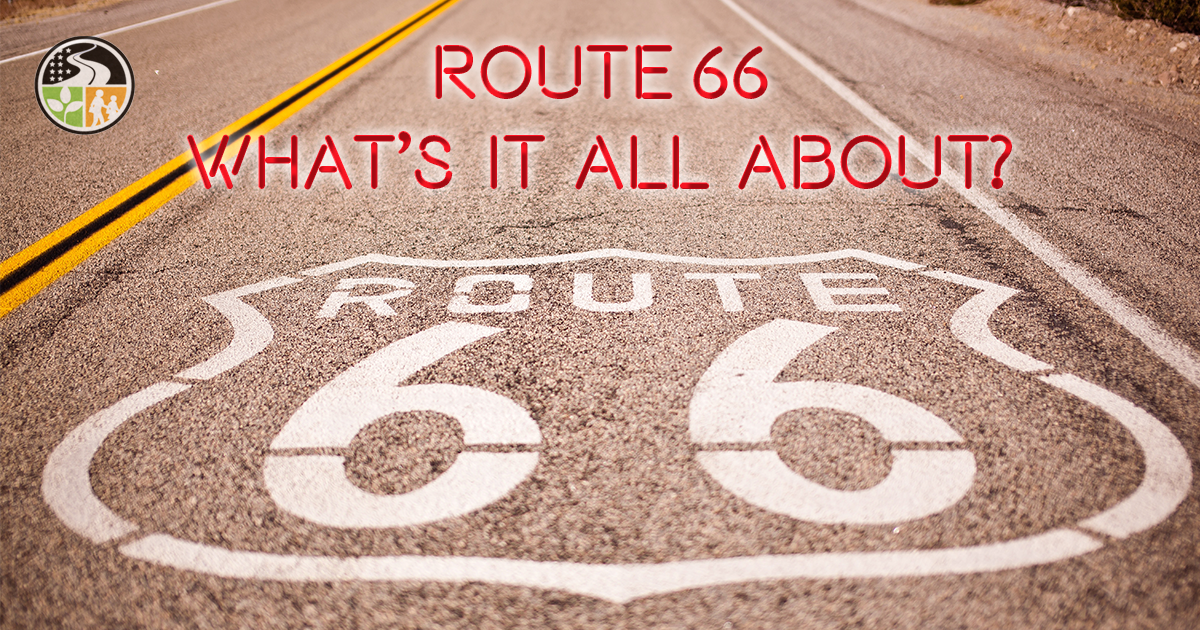 Should You Visit the Legendary Highway Route 66?
People have sung about it, created movies about it and even written poetry that praises it. Who would have thought that a simple highway could provoke such deep emotions?
For almost 60 years, Route 66 passed through eight states and connected the United States in a way that people previously only dreamed about. You can still travel much of the originally uninterrupted route that took travelers from Chicago to Los Angeles. Why should you go, and what can you see along the way?
The history
Route 66 was born in 1926 when the U.S. government planned the immense project as the shortest route connecting the Midwest with the West Coast. That's a whopping 2,448 miles of roadway! 
By 1938 it was totally paved—the first paved highway in the United States. In the 1930s and 1940s, people traveled Route 66 as they moved west in droves. Hundreds of thousands of Americans traveled over the route during the famine of the 1930s and while the second World War was raging.
Eventually, though, the need for movement meant that the United States outgrew Route 66. Traffic had become too heavy—both the number of vehicles (and the size of those vehicles) and people demanded safer construction methods. In 1985, Route 66 was decommissioned. However, you will be happy to know that most of the roadway is actually still drivable and you can cover it in about two weeks. Various online sources can help with planning your adventure.
What to see and feel on Route 66
Route 66 is the underdog story in road form—a simple dirt road becomes a superhighway that touches the lives of millions of people. For many Americans at the time, Route 66 meant freedom as it connected isolated towns with growing cities. The movie "Cars" by Pixar takes you on an imaginary trip to small towns along Route 66.
What happened along the route has affected American culture forever.
— In Missouri, the first drive-through restaurant in the United States opened up on Route 66.
— The first McDonald's was located on this popular route.
— Nat King Cole sang about the route. 
— Route 66 contributed to the growth of the far west. 
Of course, these points barely scratch the surface of this long, wonderful cultural icon. If you're a lover of architecture, you'll see hotels, gas stations and restaurants from times long past. If you love history, you can retrace the Trail of Tears. But perhaps more than what you can see or visit, you are sure to be surprised by what Route 66 can make you feel.
It is living history! You can actually explore much the same scenery as beheld by previous drivers, perhaps even including your grandparents or their parents. After a devastating economic depression and World War II, Route 66, the "Main Street of America," linked people to opportunities. It brought hope and optimism to a nation that desperately needed both. Route 66 literally changed the face of America, allowing people to expand their horizons westward, and provided economic stimulus.
A road trip along the old Route 66 can inspire you to experience firsthand the history of the United States, feel the push of hope, and the desire to create something new. Those are some powerful emotions resonating from what started out as just a dirt road.