Top Places to Visit on a Road Trip Along the West Coast. Road Trip Series 3
Wednesday, September 29, 2021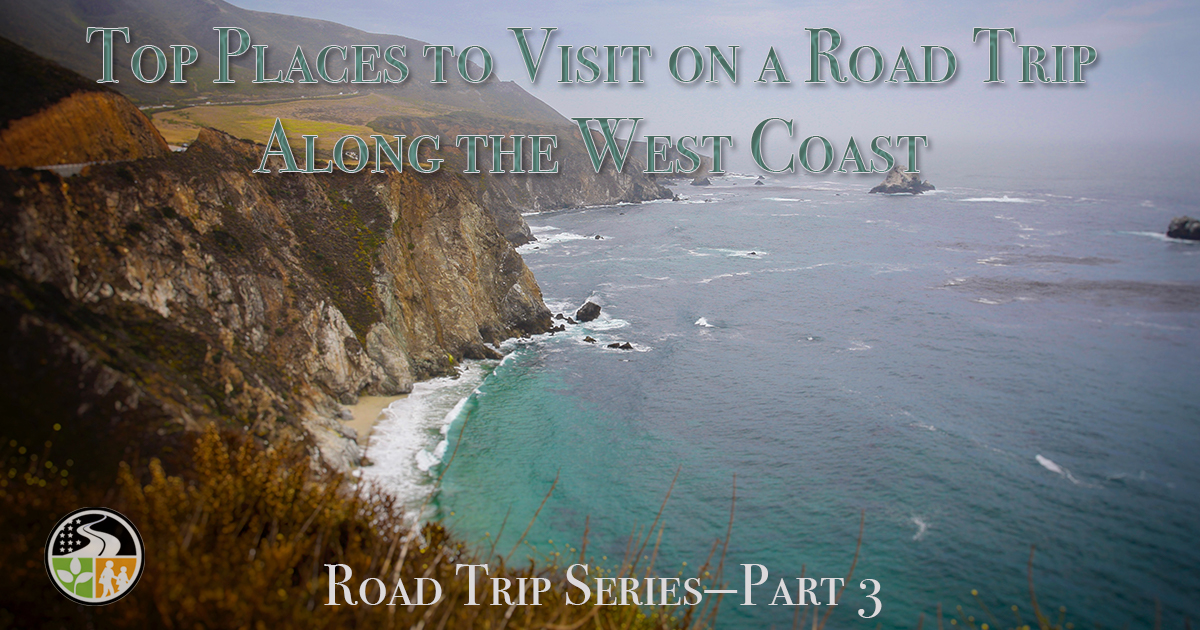 A trip along the West Coast will take you through deserts and past snow-covered mountains, into lush rain forests, and through the heart of vibrant cities.
The West Coast of the United States is a vast area. You may wish to cover it in one mega trip of about a month or to break it up into several shorter 1- or 2-week trips.
It's nearly impossible to sum up the wonder of this area in just one article, but we'll give you an overview. Let's start from the north and head south, with a few suggestions of what you might plan to see on your trip.
Note: Although Canada and Mexico could be included in these itineraries, we'll stick with an overview of the United States (Washington, Oregon and California).
Pacific Coast Highway
This windy road trip takes in everything from Seattle to San Diego. You'll see it all—passing by beaches and forests, big cities and small towns.
You can surf in Santa Cruz or ride the Giant Dipper, a wooden rollercoaster that opened in 1924. As you drive down the coast you'll see the breathtaking Mount Rainier, cross the Golden Gate bridge and be humbled while gazing up at the towering Redwoods.
Depending on your schedule, you can take the time to explore vastly different cities like Seattle, Portland, Los Angeles, San Diego and San Francisco.
Allow at least 10 days if you want a quick version of the coastal tour and a month if you want to explore it in depth.
Olympic National Park
If you're looking for a more in-depth trip that keeps you in the Northwest, opt to take a closer look at the beauty of Washington State. The Olympic National Park is immense, with a driving time of about 3 days. You can gaze at Mount Olympus or hike through one of the largest rainforests in the United States, the lush Hoh Rain Forest. Head over to the Olympic Peninsula to catch unique views of Seattle.
Oregon's coast
The coast of Oregon has 363 miles of rugged Pacific shoreline. You can view sunsets as you've never seen them before, poke around lighthouses, explore beach towns and feast on clam chowder. Keep in mind that the water is not great for swimming since the temperatures hover around 55 degrees all year.
California parks
If you're searching for nature, national parks in California are the place to be. Hike at the foot of the beautiful Sierra Nevada Mountains at Yosemite or get a view of the Death Valley and Joshua Tree national parks. Explore sea caves in the Channel Islands and do rock climbing at Pinnacles.
Since each national park has a fee, you can either limit your choices or get the America the Beautiful Pass, which gives you access to over 2,000 locations nationwide.
Wine country
If sipping on a glass of wine is more your style, head over to California's wine country. In addition to tastings, the Napa and Sonoma valleys offer charming small towns, abundant eateries and breathtaking views of vineyards.