What is the Purpose of the Texas 6-hour Texas Driving Safety Course?
Thursday, January 11, 2018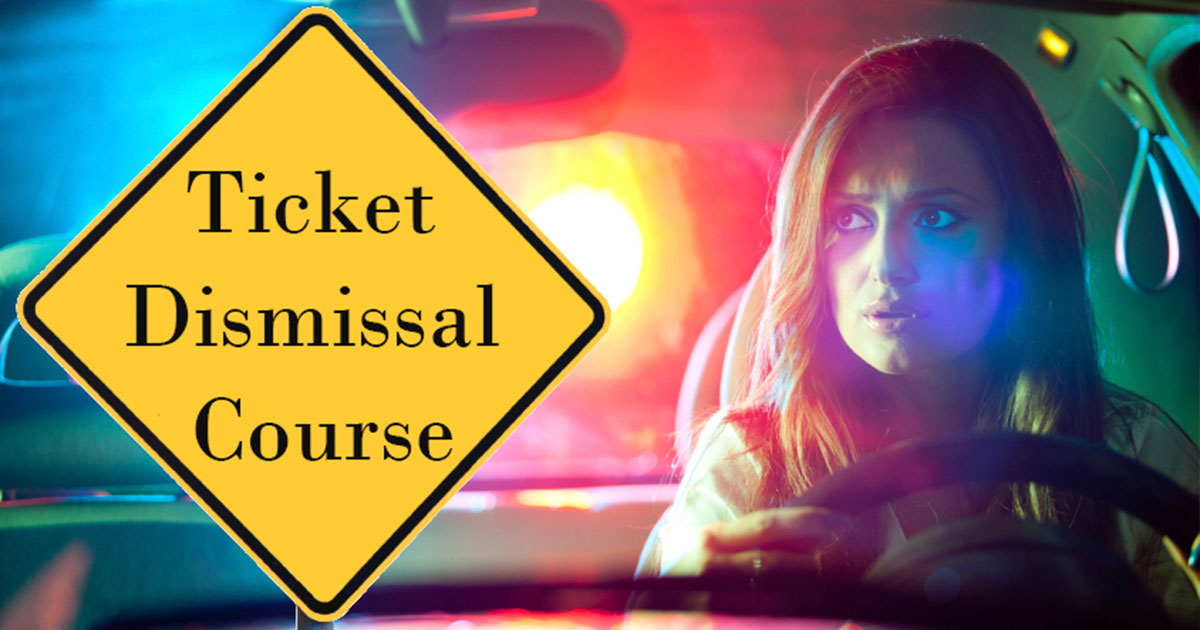 The information below applies to:
Have you been assigned by the court to take a driver improvement course? Perhaps you received a traffic ticket in the state of Texas and you want to avoid having the points show up on your permanent driving record.
If that's your situation, this Texas 6-Hour Driving Safety Course is just what you need! We make it easy for you to fulfill the requirements to get those points removed from your driving record. The good news is that with our Texas 6-Hour Driving Safety Course you can take the complete course online. We eliminate the need to go to a physical classroom.
How does this Texas 6-Hour Driving Safety Course help you remove points from your permanent driving record?
As a driver, you are naturally concerned about having points show up on your permanent driving record. After all, those points can have consequences, including increased insurance rates. And for most drivers who receive a non-criminal moving violation, there's no reason for those points to stay on their permanent record. That's why the state of Texas makes it possible to get those points removed. That's a relief to you as a driver, and we're here to help you get those points removed in the most effective way possible. Our course is 100% state approved and licensed, so you can be assured you'll be taking a professional, high-quality course.
Keep in mind that, even though you take a Driving Safety Course, you may still have to pay a fine for the driving infraction.
Who is eligible to take the Texas 6-Hour Driving Safety Course?
Since this course is just for those who have received a moving violation, not everyone can take it. How do you know if you're eligible to get points taken off your public driving record? If you have been cited for a non-criminal moving violation, you have a non-commercial driver license, and have not taken a driver safety course over the past year, you're in a position to take the Texas 6-Hour Driving Safety Course. Your first step is to contact the court where you received the moving violation to see if they will give you permission to attend a Driving Safety Course. Then you can simply sign up for this course.
What will you learn in the Texas 6-Hour Driving Safety Course?
The goal of this educational course is to reduce traffic violations, traffic-related injuries, and the expenses associated with them. During the course you will review traffic laws and highway safety. You'll learn practical driving skills that will keep you safe in almost any driving situation. For instance, having a working knowledge of state traffic laws will help you avoid dangerous situations on the road. Recognizing Texas traffic signs helps you to be prepared to react quickly, which can help to reduce accidents. And you'll learn what to do when you face hazards on the road or need to deal with emergencies that may come up.
And one of the most important ways to be a safe driver is to understand the dangers of driving under the influence of drugs or alcohol. The course will help you clearly see the responsibilities that all drivers share of making the roads safer.
The course lasts just six hours. Since you'll study 100% online, those hours will fly by as you review the course materials in the comfort of your home or any other place you choose. You'll learn safety-related tips that will help you become a better, safer driver. The course will help you to be even more alert and aware behind the wheel. That means you will be less likely to get into accidents, which protects you and your loved ones as well as other drivers on the road.
Why is this Texas 6-Hour Driving Safety Course the best option for you?
Here at the National Highway Safety Administration, we make it easy for you to learn. We know that you have a busy schedule and your days are filled with many activities. That's why we designed this course to be easy to understand and filled with entertaining videos and animations.
We made it easy to study whenever you have free time. You can set the length of each study session; you could complete the course in one day or study for short periods of time over several days. If you're a fast learner, you could even finish the course in less time. You can stop the course at whatever point you want and come back to the material easily – we'll even save your place for you. A classroom course doesn't offer that kind of flexibility, but we do.
This course prepares you with all of the information you need to satisfy the requirements of the state of Texas. At the end, you will take the final exam, which is actually included in this course. You can take the final exam as many times as you'd like to be able to pass.
Make sure you finish the course before the completion date that the court set for you. After you pass the final exam we will mail you the completion certificate. After you finish the course you will need to deliver the certificate of completion and an official copy of your driving record to the court. When the dismissal has been completed, the court will notify you.
There is just one more important step to keep in mind. After the court notifies you that the ticket has been dismissed, take a few minutes to check your driving record just to make sure that the court gave you the proper credit for taking the Texas Driving Safety Course.
If you're interested in receiving a discount on your insurance, simply get in touch with your insurance provider and ask if you are eligible for a discount on your insurance rates. Then just follow their instructions and enjoy the discount!