Driving Safe During the Holiday Season
Monday, December 14, 2020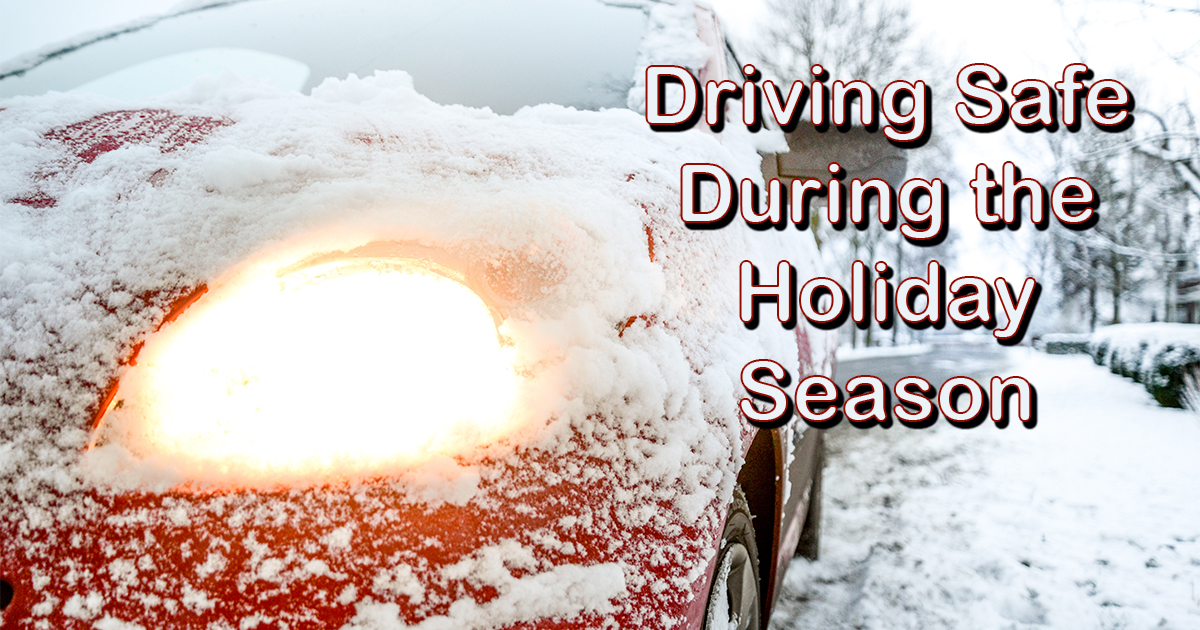 Over 100 million Americans traveled during the holiday season in 2019, and most of those travelers took to the road to arrive at their destinations. Unfortunately, every holiday hundreds of people are killed in vehicle crashes. 
From unpredictable weather to unpredictable drivers, emergencies on the road are common during the holiday season. How can you make sure that you and your family are driving safely during the holiday season? 
Weather changes everything
Before you load up the car and hit the road, check the weather. It could be sunny and balmy at home, but along your route, you may encounter surprises.
- Should you prepare for a blizzard? If you're not used to driving in snow and ice, but you are heading into what is sometimes called a "wintry mix," read up about safety techniques before you set out. If you do encounter challenging winter weather, be sure to drive at a safe speed, even if it's well below the speed limit. Of course, some weather is just too extreme for driving. Be reasonable and know when to get off the road. Sometimes pausing at a hotel overnight will give the road crews the time they need to plow the highway.
- Will it be hot? Yes, some people do go south for the holidays, such as to Florida or Southern California. If you are one of them, make sure you're prepared with sunglasses and enough drinking water for each leg of the journey.
Prepare your vehicle in advance
What should you check on your vehicle before you start out? Excellent question! A few minutes of prevention can save you hours of roadside frustration. Be sure to check the following:
- Air conditioner
- Battery
- Tires (check for uneven wear and pressure)
- Condition of the spare tire
- Fluids—motor oil, coolant, windshield wiper
- Brakes
- Windshield wipers (they should not be worn or cracked)
Also, keep an updated emergency kit in your vehicle.
Be safe on the road
- Don't drive drowsy. Know when to take a break, let someone else take the wheel, or call it a night.
- Don't drive after drinking. In 2017, drunk drivers caused 10,800 deaths in vehicle crashes. It's a simple fix—designate someone who won't drink or call a taxi.
- Keep the buckle on—even for the little ones. Although a long road trip can be hard on children, it's important for them to stay buckled up. Vehicle crashes are a main cause of death for children. Make sure everyone in the family has their seatbelt on.
- Know where you're going. Plan your route in advance. Program your GPS before starting out, so as to avoid distractions.
- Keep an eye out for other drivers. During the holiday season, more drivers are distracted, driving under the influence or stressed out. Watching for erratic behavior can help you to avoid the consequences of their mistakes.