Should I Join a Roadside Assistance Program?
Monday, April 13, 2020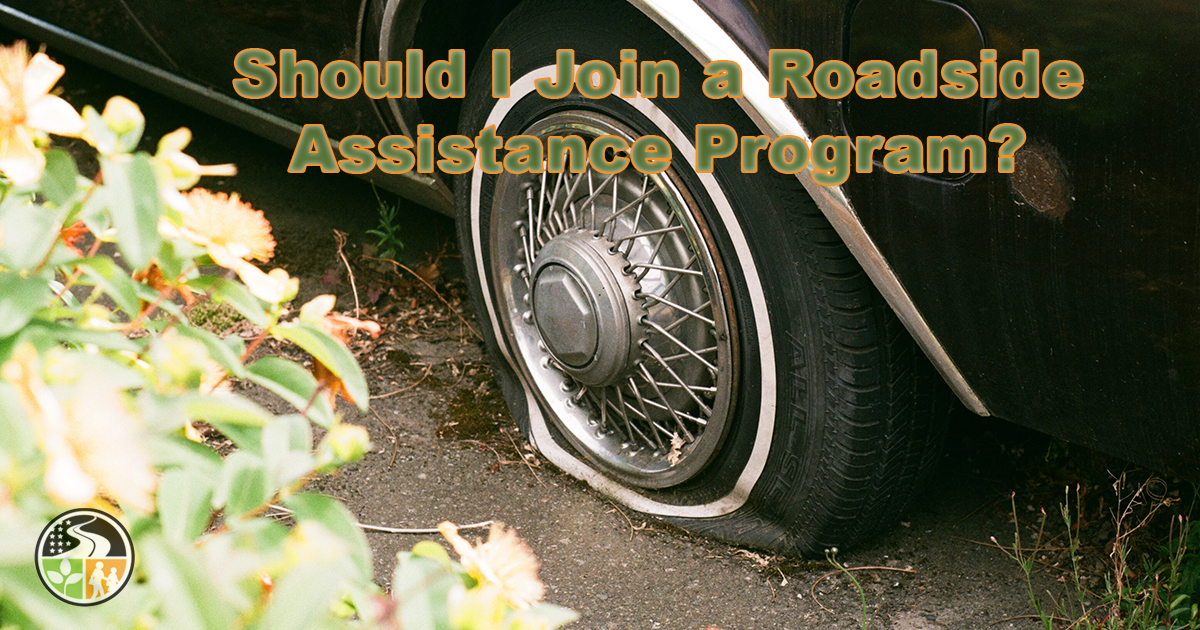 Should I Join a Roadside Assistance Program?
Oh no! It happened again . . . another flat tire. And this time, you forgot to put the new spare tire back in the trunk.
What are you going to do?
That type of uncomfortable situation has existed ever since cars were invented. For that reason, automobile clubs that provide roadside assistance have existed for almost as long as cars have been around.
Why should I join a roadside assistance program?
Roadside assistance programs will help you out in many types of difficulties:
        — deliver fuel to you
        — tow your vehicle if you get stranded
        — help you if you lock yourself out of your vehicle  
        — give you flat tire assistance
        — jumpstart dead batteries
        — provide rental car coverage or trip disruption coverage
        — give driving lessons
So a roadside assistance program only helps me when I'm behind the wheel?
They help you out even when you're NOT behind the wheel by providing:
        — vacation planning
        — trip planning
        — discounts on general services
        — discounts on automotive essentials like oil changes and auto body repair
        — prescriptions and health care
        — amusement parks and entertainment like movie theaters and eating out
        — identity theft insurance
        — reimbursement for attorney's fees
        — car buying services
        — roadside assistance for your bicycle
How much does a roadside assistance program cost?
Most programs will have tiered memberships. That means the more you pay, the more you get. From Basic to Full service to Premium, you'll pay anywhere from $40 to $165 a year. Costs and benefits vary around the country. Check with your local club to find out what they offer.
What roadside assistance programs are available?
        — American Automobile Club (AAA)
        — American Association of Retired Persons (AARP)
        — National Motor Club
        — Good Sam Roadside Assistance
        — Better World Club—an eco-friendly auto club
        — OnStar—for General Motors vehicles
What if I ONLY want roadside assistance?
A roadside assistance program can be ideal for families with several drivers, people who own several cars, or people who take frequent road trips. If none of these describe you, you may want a simpler plan.
You can check with the following sources to see if they provide the simple get-you-out-of-a-pickle kind of roadside assistance:
        — Phone company
        — Credit card (these companies may offer a per-use service, meaning that the service is available if you need it and you pay just for what you need)
        — Your auto insurance company (they might provide basic services like towing, lockout service, tire changes and other emergency services)